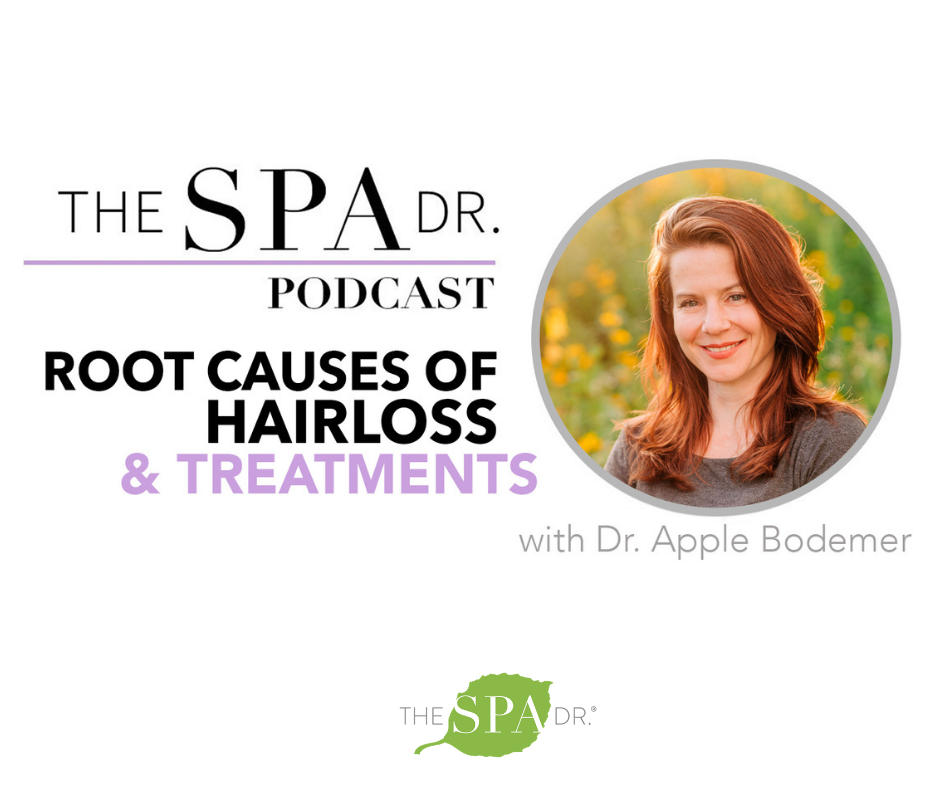 On today's podcast we're covering hair loss, root causes and treatments.
My guest is Integrative Dermatologist Dr. Apple Bodemer. After finishing Medical School and Dermatology Residency at the University of Wisconsin, Dr. Bodemer completed a fellowship in Integrative Medicine at the University of Arizona. She was the first Dermatologist to be board certified in both Dermatology and Integrative Medicine and currently is the only Dermatologist to serve on the Integrative Medicine Board. She has authored academic texts and curriculum and has spoken widely on a variety of topics related to Integrative Dermatology. She has always been drawn to exploring how lifestyle choices impact skin health and disease and feels that the most powerful role a physician can play is as an educator and guide, empowering people to get healthy and stay healthy.
Right now, Dr. Bodemer is in the middle of a project to raise awareness and educate people about hair loss and hair thinning, so on today's podcast we cover the causes of hair loss and ways to help address hair loss, this includes natural treatments, lifestyle changes, procedures, and medications.
So, please enjoy this interview…
To learn more, go to: http://appleskinhealth.com